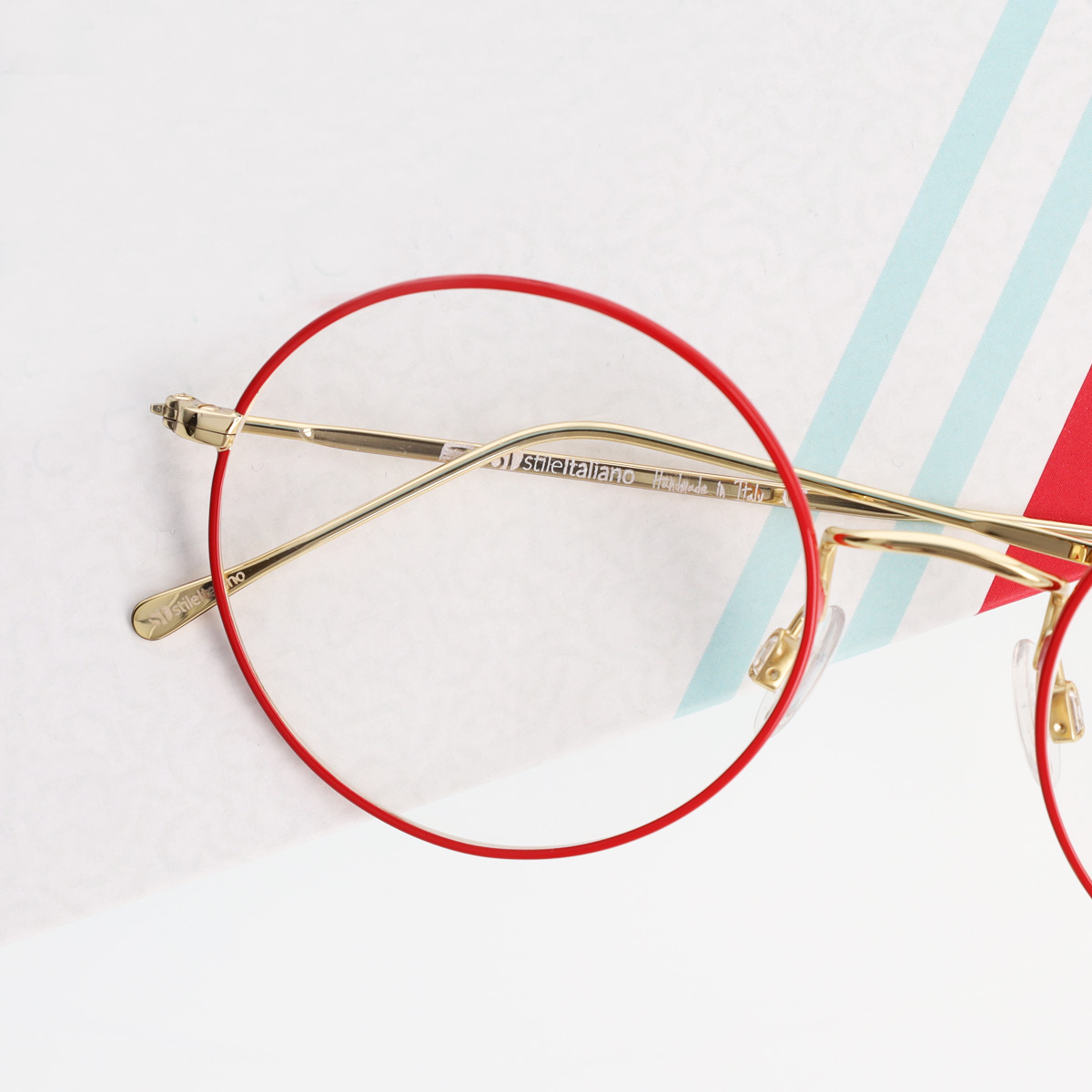 SI8013.566
Luce
A sudden ray, a caress that warms the face. An important collection for an important face. Luce, a thin line that envelops the eye, illuminating it with decisive colours: from gold to silver, red, deep blue, brown and black. Satin shades to enhance the gaze of the wearer. A collection that lays down the rules and traces the path to follow on a daily basis. Luce, a perfect roundness which has represented the infinite nature of energy since the beginning of time.
All-Italian design
From the experiences that the environment can offer, we create a product with extremely high-quality standards: The senses are the starting point from which we draw our inspiration and translate it into the design of each pair of glasses.
Long-lasting materials
We choose only materials of excellence such as Mazzucchelli Acetate and hypoallergenic metal alloys together with sturdy and stable hinges, which are essential to ensure solid, safe, comfortable and long-lasting glasses.
Customer Care
A meticulous and reliable partner in the service before, during and after the sale, with materials always in stock and staff punctually available. This deems us the ideal partner for our increasingly aware and demanding customers.
You might be interested in