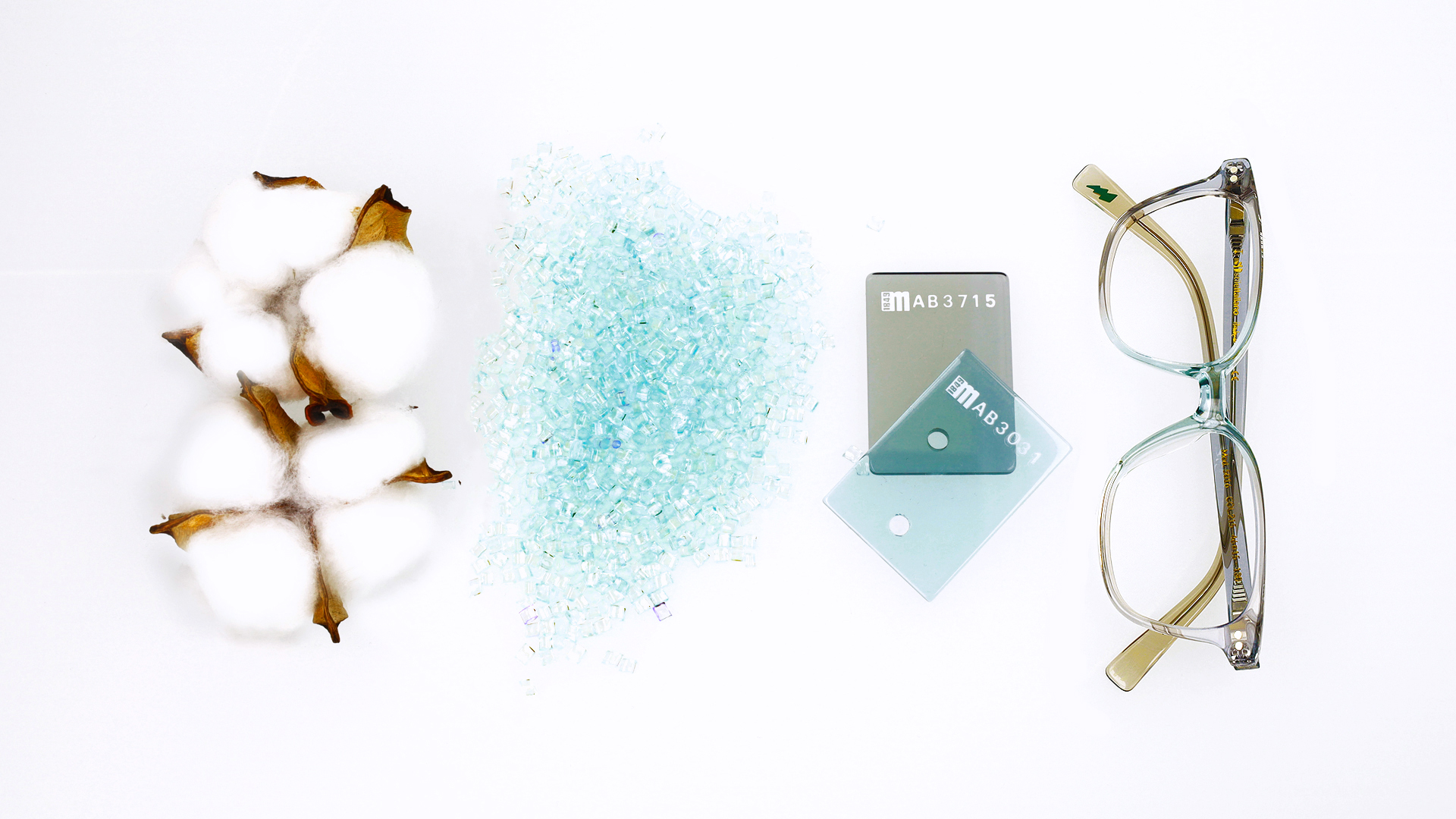 ---
Cellulose acetate is a material of natural origin playing for stileItaliano a fundamental role during the creation of the whole collection of eyewear and sunglasses. Acetate means for us a guarantee because of its varied selection of qualities and its properties: a huge versatility, flexibility and adjustability.
It is created through a complex processing of cotton and wood fiber, both materials of natural origin. They are finely ground into a powder and then mixed with solvents and acetic acid until a paste is obtained, which is subsequently coloured and processed giving life to the acetate ready for final use.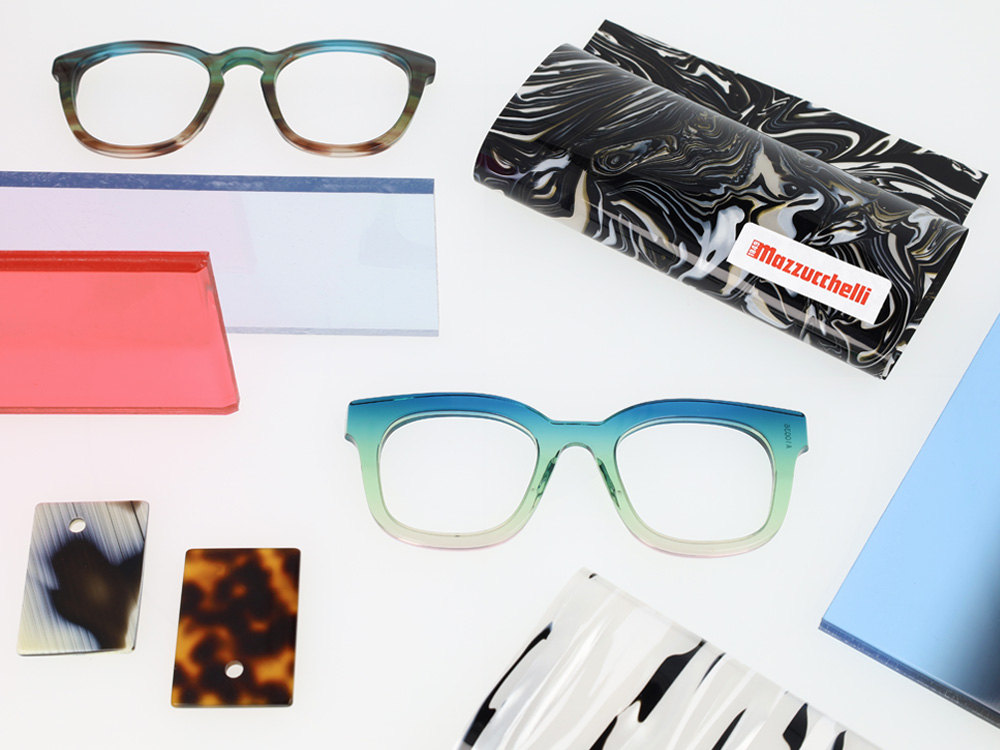 Among the current several production processes the two most important are the following:
Block processing wherefrom a three-dimensional drawing takes shape. Examples of this process are the classic havanas, natural effects, fabric reproductions and even highly complex geometric designs. Its greatest advantage is the uniqueness of the texture obtained which does not allow for two identical glasses to be created.
Extrusion process to obtain sheets starting from coloured granules, which are melted and extruded accurately following a preset design. The sheets are then cooled and cut into the desired size.
Acetate has always offered us extraordinary freedom in the design step. It allows us to range among numberless colour combinations, transparencies, opacity, iridescent, opaline, assorted, layered and even shaded colours amazing us with their exceptional intensity and three-dimensionality.
Moreover, by using the right tools, this noble material can be worked in many ways, without compromising the most original patterns of the initial design. It can be cut out, milled, polished, heated, pressed, glued, even silk-screened only thanks to the extraordinary and sophisticated hands of skilled artisans.
Mazzucchelli 1849
stileItaliano has always relied on Mazzucchelli 1849 in its choice, which for six generations has been considered a brand of excellence for its innovation and quality with a focus on the values of tradition and craftsmanship.
From this leading company we get only top quality acetate. We offer our customers a hypoallergenic, non-irritating tested material that envelops their face with a unique delicacy of its kind.