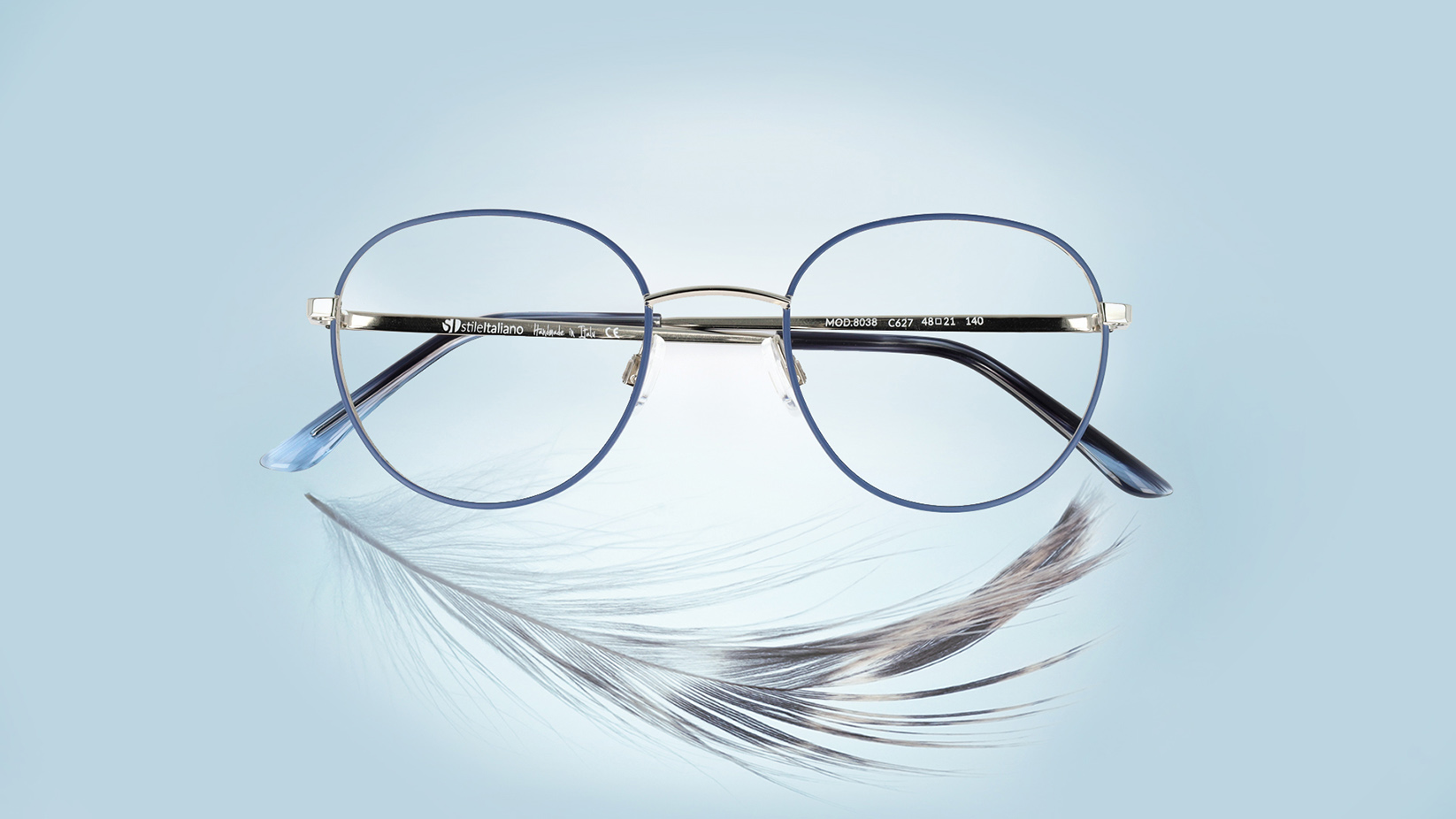 ---
For those who don't choose acetate glasses, stileItaliano also offers several models in steel, a particularly strong and long-lasting material. Moreover, it is a very light material, making glasses comfortable, which do not rest directly on the wearer's nose thanks to the use of titanium or silicone nose pads.
The makeup of the metal frame, however, needs a process involving very high temperatures and the use of a welding machine whereby the various components such as rims, hinges, bridge and/or temples are joined together. Several steps are necessary for the embellishment of the steel glasses requiring the watchful eye of the skilled artisan. Manual ability, precision and experience are essential in the production of a metal frame as many steps are performed manually by using very small-scale machinery.
To get the glasses ready to be wear on, they need to be subjected to several processing steps. The rough structure of the eyewear, in fact, needs to be properly cleaned up, tumbled (the step when the surface flaws are removed) and polished. It is then dyed through galvanic baths and coloured lacquering processes so as to highlight the uniqueness of the product.
stileItaliano offers collections of a wide range of frames in classic colours such as gold, red gold, silver and ruthenium, always enriching them with a touch of coloured lacquer, with a special finish such as chiselling or combining them with acetate profiles embedded in the rim or as an end piece on the temple.
Although nickel is also contained in the alloy of the steel frames, which could cause allergies, stileItaliano glasses are treated with a final protective lacquer that neutralises this possible intolerance.
As with acetate, all our suppliers are chosen with the utmost care and dedication to guarantee a safe, cutting-edge and especially unique product, that means a REAL Made in Italy handiwork.