Problems with your NEW GLASSES? Let's fix them!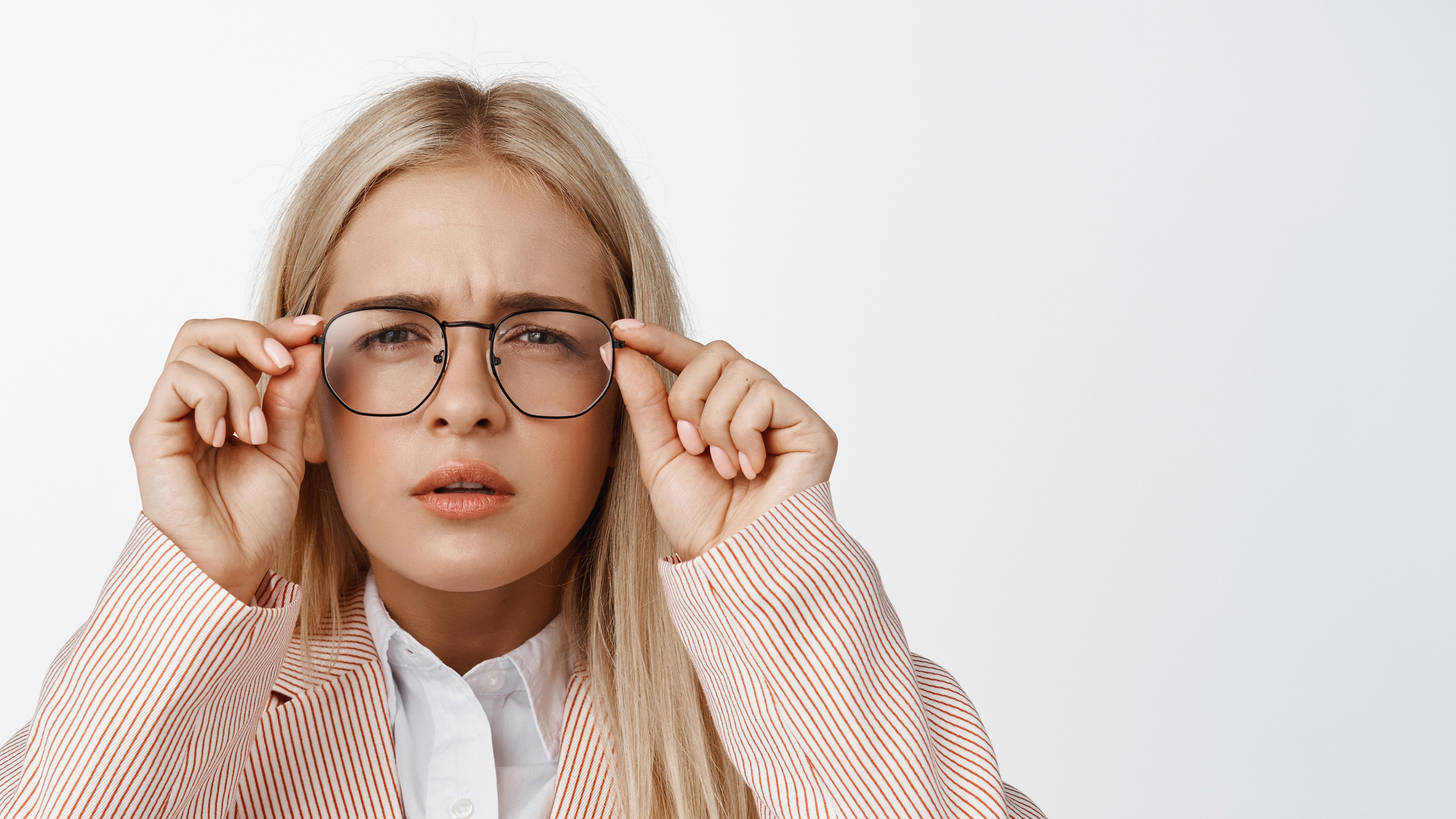 ⏱️
04:50 MINUTI DI LETTURA
---
You have bought a new pair of glasses and you can't wait to wear them. Don't forget to take as much time as you need to get used to the new "set-up". It is absolutely normal at first to visibly perceive the edge of the frame or to feel differently the presence "on" of the new eyewear. For some it takes only a few days, while for others it may take more than a week. It happens, in fact, that the visual center of our brain has adapted and therefore compensated for the old vision, and therefore needs a short period to adapt to the new improved visual conditions.
So, it is very important you to wear the new frame constantly to let your eyes get used to it, and to see if the situation improves and the problems disappear for good.
Sometimes, however, your expectations turn out to be disappointing: wearing your new glasses is not so comfortable, indeed! Fortunately, there is a solution to everything. Our advice is to buy your glasses from a trustworthy reseller, able to ensure your satisfaction even through some several different solutions.
Here are some more or less common problems you may run into when wearing new glasses.
1.Blurred vision. There are two possibilities: either you are wearing glasses with wrong lenses or your sight is getting worse rapidly. In both cases, we suggest you go back to your ophthalmologist and let him check the lenses. If they DO NOT correspond to what prescribed by the doctor, the optician will simply have to redo them. Should the lenses match instead the prescription, your sight may have changed in the time-lapse. The reasons can be different but all equally feasible and important:
a) Stress changes your sight. We advise you to undergo the eye examination in total relaxation, since stress can badly influence your sight as well as it does with blood pressure and heart. The results might be therefore distorted and you may run the risk to get unsuitable corrective lenses.
b) Chronic diseases. Some of them, such as diabetes or hypertension, have an important impact on sight. They can sometimes cause a sudden worsening of the situation. The only solution is then to schedule a frequent check-up. In this case, there is no blame for the optician or for the person who prescribed the lenses;
c) Take medicines. Some of them can temporarily change your sight. We recommend you to inform your eye doctor about this so that he can proceed with the suitable prescription and make the right considerations.
2. Reflections: if you notice reflections on the inside of the lenses when wearing your glasses, it means that the anti-reflective filter is most likely missing. We always recommend it because it avoids annoying glare of light that leads to visual fatigue, interference during night vision and sometimes even hindrance of eye contact. Ask the optician if this treatment is included and if it is not, ask for it to be added to the lenses.
3. The new glasses slip from the nose: this situation is very easy to solve. You have only to adjust the temples by bending their ends and be careful they do not rest directly on the bone behind the ear, otherwise you can feel a certain discomfort. If the frame has nose pads, then you can act on them by increasing the grip on the nose. This problem may happen with both new and long-used frames.
4. The first time with progressive lenses: This is an important step and it may take some time. You have to desist from moving or lifting your neck and wait for your eye to react to the stimulus of the lens. If you really feel uncomfortable and that you have dared too much, then your optician could replace them with different multifocal lenses. The change could also be made under warranty with bifocal or single vision lenses (less expensive).
5. You don't like eyewear anymore: you've tried it and tried it again, yet now you realize you don't like it anymore. What can you do? Some optical stores allow you to return the frame within a certain time lapse: they then replace it or offer you a coupon on your next purchase. Since eyewear is an important investment, it is a good idea to check whether or NOT you have this option before proceeding with the purchase, especially if you are not 100% convinced. Some opticians offer the possibility to replace or receive a refund at no extra costs, others ask you to sign up for a policy and still others replace the eyewear upon payment of a small fee.
6. And what about sunglasses? You can't do without UV protection, but you didn't think of it right away. There are two solutions: either you buy a second pair of glasses with graduated lenses or you decide to replace the lenses you have just purchased with a pair of photochromic ones that can protect you in the same way from UV rays.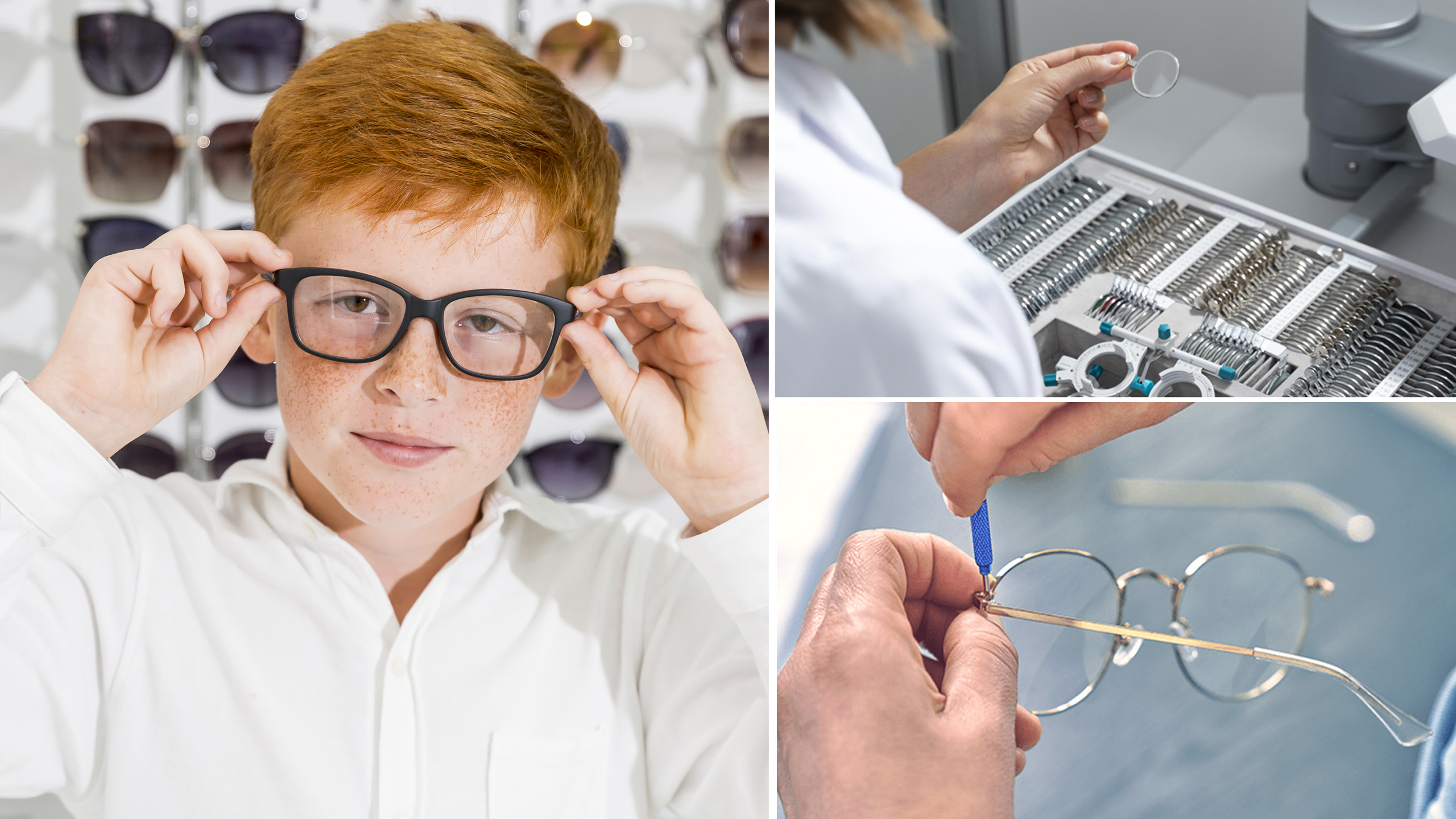 As you have read in the cases listed above, it is important to understand when you should take out an additional insurance policy and which one. A good policy provides for the replacement of a part or the entire glasses if there are defects in the frame or the replacement of the lenses if they do not correspond to the initial medical prescription or if the prescription itself was incorrect. As previously mentioned, if you believe that the lenses have not been made correctly, we advise you to contact the ophthalmologist who carried out the visit. He is the only one who can verify the accuracy of the powers and compare them with your vision. There should be usually no additional cost for this type of consultation. But be careful, the policy may provide for the free replacement of the lenses only once within a certain period of time.
If the policy provides for it, you can get the money paid for the purchase back.
All damages, however, caused to the glasses, are practically NEVER covered by the insurance you take out. The optician knows this very well, he can recognize when a pair of glasses has suffered a blow, or a sudden stress leading to the break. Especially when it's a high quality frame, it will hardly break. And moreover, it is impossible for it to break, even by itself.
So, let's remember what to do when we are going to buy a new pair of glasses:
• Go to your trusted optician, the one who has always known you and is able to find the best solution for you.
• Have your eye examination in the best possible conditions and inform the doctor if you're taking any medicine that can change your visual perception.
• Choose certified quality lenses, as well as the frame. A quality frame increases the longevity of the optical instrument thus amortizing your investment.
• Decide which filters your frame's lenses should have. We recommend the anti-blue, anti-reflective and photochromic filter, if you don't plan to buy sunglasses as well.
• Choose the frame that suits your face. That's easy! (We recommend you to read our blog "to each his own … GLASSES!")
• Decide how many pairs of glasses you need, also depending on the uses you intend to make with them (eyesight, sun, eyesight/sun, sports). It may be that on the second or third pair of glasses you buy, you can get some interesting discounts.
• Carefully consider if and which insurance you'd better to take out to cope with unexpected events.
And remember, it's always a good habit to train your eyesight. As we age, the eye muscles also get old and their responses slow down. Help yourself with simple and quick exercises. Find them here in our blog.
Always choose responsibly.