SI5540.134
Description
This eyewear reflects one of the most important needs among teenage girls: stay always tuned and be always everywhere.
With this eyewear, new prospects open up. In order to be at the centre of the attention wherever you want, you may find the symbol of the connection par excellence on the final part of the shaft.
This eyewear presents brilliant colours that play with some transparency. The best Italian acetate for the most demanding teenage girls without sacrificing the quality.
This eyewear brings you to the centre of your personal universe and connects you to the rest of the world. You just can't help without it!
Colour: black pearl/turquoise/pearl orange glossy
Product details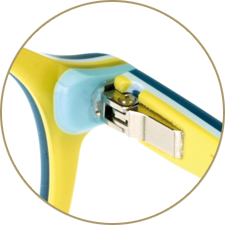 A Flex hinge which allows the temple to bend outwards with an anti-roll system which eliminates the vibrations of the glasses on the face, making it more comfortable to wear and durable
SI logo milled and covered with transparent lacquer to highlight the chemical-milled steel plate
Embellishments with different geometric shapes (e.g., triangles, diamonds, circles) and dazzling brilliants which add aesthetic value. Located on the front or on the temples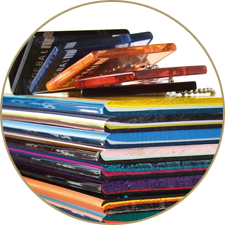 stripeColour acetate 100% made in Italy produced by Mazzucchelli exclusively for stileItaliano