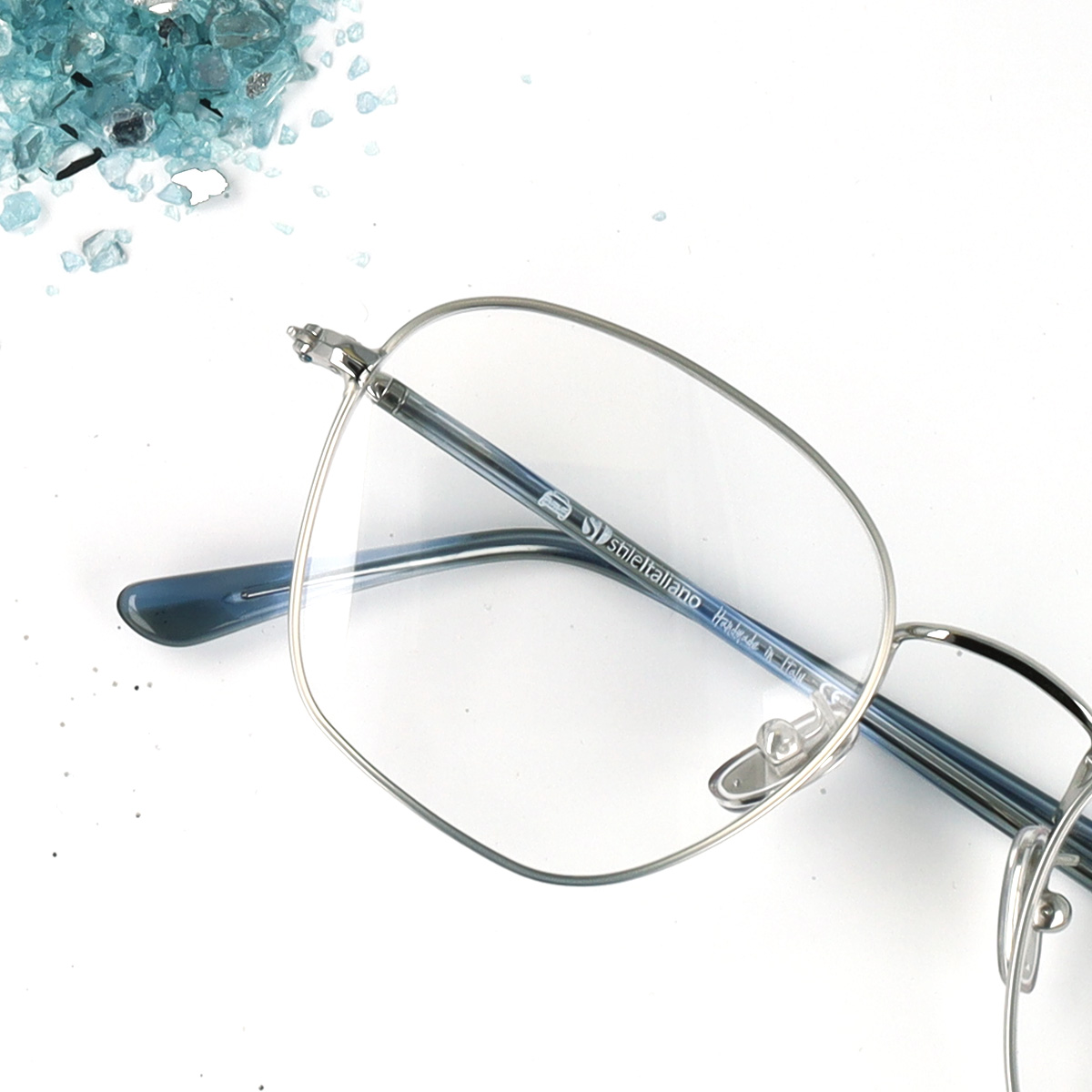 SI8028.701
Grazia
A unique collection. And it is with GRAZIA that a new concept of elegance and distinction is born. A new way of conceiving eyewear. A squared metal front with a light touch of colour to emphasize the lightness of shape, a new, elegant and precious nosepiece and temples just waiting to be discovered, where Italian acetate wraps silently around a metal core. For you who face life with passion and intensity, treat yourself to the only frame able to support your gaze, GRAZIA.
All-Italian design
From the experiences that the environment can offer, we create a product with extremely high-quality standards: The senses are the starting point from which we draw our inspiration and translate it into the design of each pair of glasses.
Long-lasting materials
We choose only materials of excellence such as Mazzucchelli Acetate and hypoallergenic metal alloys together with sturdy and stable hinges, which are essential to ensure solid, safe, comfortable and long-lasting glasses.
Customer Care
A meticulous and reliable partner in the service before, during and after the sale, with materials always in stock and staff punctually available. This deems us the ideal partner for our increasingly aware and demanding customers.
You might be interested in